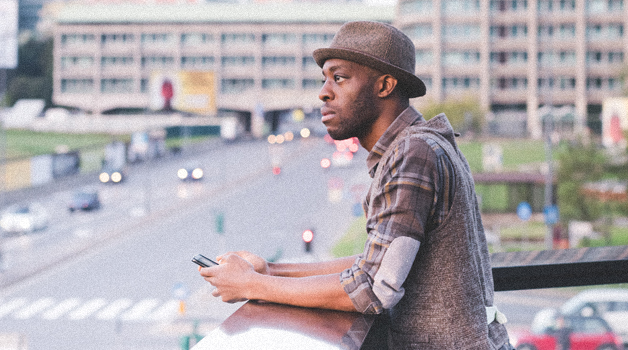 The Whole Goal of Philippians 4:5b-9
The whole goal in Philippians 4:5b-9 is to replace—or put off—anxiety and put on and enjoy the peace and presence of God. Prayer and thinking in Christ-exalting way are the means, or antidotes, to do that.
This passage that we've been discussing over the last several posts is a rich passage filled with theological truths, gracious commands, and sure promises. It's also a very practical passage that gives us a framework we can work through as we counsel ourselves or others who are struggling with anxiety. In this post I want to show you how I, at a high-level, "use" this passage. We won't go into all the details here, we'll stay at a high-level, but if you didn't read through the previous posts, the first post is here.
Putting It All Together
So, here is how I use this passage (this is my personal practice, but I'm not saying this is the only way to do it): I walk through it linearly; I start with 5b, "the Lord is at hand". When I find myself riddled with anxiety, I literally say to myself, "Stuart, Jesus is near. Take heart. He hasn't left you, nor forsaken you. Jesus is for you and not against you. He loves you. The Sovereign King of the universe is very near to you. Your situation is not lost on Him." I might also speak other passages that proclaim this truth to myself, like, "God is our refuge and strength, a very present help in trouble. Therefore, we will not fear though the earth gives way, though the mountains be moved into the heart of the sea, though its waters roar and foam, though the mountains tremble at its swelling." (Psalm 46:1-3) In trying to apply Paul's wisdom of putting this truth before the commands of verse 6, I will immerse myself in the truth of Christ's nearness until I start to feel my heart warm and soften. Even now, just thinking about this truth—the Lord is near—is changing my disposition. When this truth has an effect on my heart, I'll then go onto the commands of verse 6. We can follow this same practice and preach these truths to others who are struggling with anxiety as well. We want to make sure we do so with humility, empathy, and love.
I find that the move from "the Lord is at hand" to "do not be anxious" is really a natural transition. As I rest in the truth of Christ's nearness, anxiety can't help but start to give way and I naturally start praying to Jesus who I believe is very near to me. "Jesus, [and we need to be honest with where we are at] I'm struggling. And right now, my greatest struggle is that I'm not trusting You with what's going on. I don't feel like You have this in control. But I know You do! I know my feelings are betraying me. I know You are still on Your throne reigning sovereignly over all things - even this. Please forgive me for not trusting You and for giving into anxiety. Please help me to steadily trust in You." And then, as verse 6 says to do, we need to be specific with those things that are giving us angst. As Peter says, we need to cast all our anxieties (not horde them) on the Lord (1 Peter 5:7). Maybe it's that conflict at home with your spouse or your roommate. Maybe it's the issue at work. Maybe it's difficulties with the children. Maybe it's the financial pinch. The list can go on, but Paul tells us that we are to make our requests (all of them) known to God. Whatever it is, we need to be specific. "Help me to trust You with 'this'." I don't know about you, but I'll even imagine myself, as it were, physically placing my concerns at the throne of Jesus and saying to God, "Alright God, I know I can't do a thing to change this, so I'm giving it to you. I know you are in control and I know that whatever you decide to do, it will be for my good and it will be because you love me. Help me understand that and help me believe that." Now, listen, maybe God will grant you understanding or even change your circumstances, or maybe He won't; but what He does promise us in verse 7 is that if we trust in Him and go to Him in prayer, casting our anxieties on Him, He will gift us His peace that surpasses our limited understanding – His peace that will guard our hearts and minds in Christ Jesus. Ultimately, God wants to change our hearts and minds. The promise of God's peace—the experience of it—is something that just naturally starts to happen as I rest in the Lord's nearness and then cast all my anxieties at the feet of Jesus. Now, I'll say again, this is my personal practice, but I'll essentially stay in verses 5b-7 until I feel like I'm experiencing the peace of God, before I go on to verses 8-9.
When my anxieties have gone down and I'm at a place of more peace and stable thinking (not talking about perfection here), I'll move on to the instruction in verses 8-9. Here's what that looks like for me. I'll do some self-analysis and go and ask others for help too. And what I'm wanting to ask myself, and have asked of me, is: "Stuart, was what you were thinking about really true? Was it honorable, or just, or pure, or lovely, or commendable? Did it have anything to do with excellence or was it anything that was worthy of praise?" And of course, the answers are no, no, no. But I need to have some honest self-reflection, because what I need to get to are the questions, "What is true about this situation? What is honorable? What is just?" So on and so forth. I need my bad conspiratorial thinking confronted, so that I can put off that way of thinking and put on Christ-exalting thinking. In my anxious thinking I can develop so many false beliefs—about God, about myself, about my situation, about others —that I often need to go one-by-one down the list and basically say, "That's not true, God's word says 'this'." Or "You don't know that's true; you feel like it is, but you've turned a subjective feeling into an objective reality that is now controlling you and has taken the place of God in your heart." In large part, I put off subjective untruths (or unknowns) and put on the objective truths of Scripture: who God is, His promises towards me, what Christ has done for me, and so on and so on.
Listen, just to be clear, we need another's help to do this. The command in verse 8 to "think about these things" is in the plural; we have to do this, together. If you try to do this alone, or in an echo chamber, you can be easily overwhelmed by how strong your anxious, conspiratorial thinking becomes. Engage with someone that you trust, that loves you, and that can help you in think in biblically right ways. You have to be honest with them though. "I'm thinking in these certain ways. I'm pretty sure that I'm not thinking well. I'm pretty sure that I'm believing lies and untruths. Help me. Are these things true? What does the Bible have to say about my situation?" And the beautiful part is that as we start to think in Christ-exalting ways, God's fulfills His promise to us that we will experience His presence and peace.
This is how I practically use this passage to give self-counsel and counsel to others who are struggling with anxiety. I use it as a step-by-step manual on how to give practical help to anxious people (including myself) and have found it to be wonderfully useful and effective. Just start at 5b and work your way down to verse 9, running to your Savior in prayer, preaching the truth to yourself, and seeking out help from godly brothers and sisters.
Let's end this post and series by restating what I believe is the main point of these verses, the promises of God's peace and His presence are experienced by those who turn away from anxiety and turn to God in prayer and think in Christ-exalting ways.
Lord, help us do this, and help us help each other in these things. Thank You that You are our ever-present help in times of trouble.
---
Part 1, Part 2, Part 3, Part 4, Part 5, and Part 6 in this series.
Blog adapted from Replacing Anxiety with God's Peace & His Presence