A study for children on the life of Jesus in the book of Luke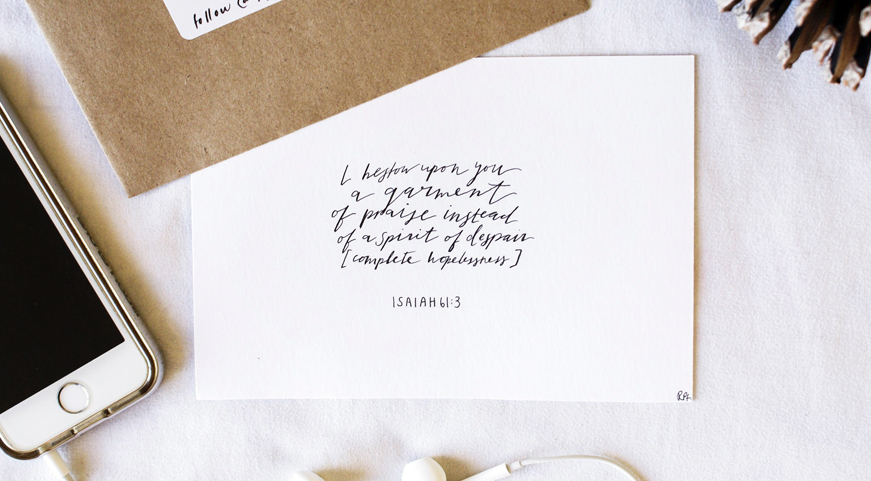 We are living in a crazy and unpredictable time right with the coronavirus. Many of us, to include me, are tempted towards fear and anxiety. Proverbs 12:25 says, "Anxiety in a man's heart weighs him down, but a good word makes him glad." With that in mind, I put together a list of short passages and longer passages that I hope will be good words for encouragement in this season (and all such like it).
Short Passages
Be strong and courageous. Do not fear or be in dread of them, for it is the LORD your God who goes with you. He will not leave you or forsake you. – Deut. 31:6
In peace I will both lie down and sleep; for you alone, O LORD, make me dwell in safety. – Psalm 4:8
God is our refuge and strength, a very present help in trouble. Therefore we will not fear though the earth gives way, though the mountains be moved into the heart of the sea, though its waters roar and foam, though the mountains tremble at its swelling. – Psalm 46:1-3
Cast your burden on the LORD, and he will sustain you; He will never permit the righteous to be moved. – Psalm 55:22
Blessed is he whose help is the God of Jacob, whose hope is in the LORD his God, who made heaven and earth, the sea, and all that is in them, who keeps faith forever; -- Psalm 146:5-6
You keep him in perfect peace whose mind is stayed on you, because he trusts in you. Trust in the LORD forever, for the LORD God is an everlasting rock. – Isa. 26:3-4
…fear not, for I am with you; be not dismayed, for I am your God; I will strengthen you, I will help you, I will uphold you with my righteous right hand. – Isa. 41:10
Blessed is the man who trusts in the LORD, whose trust is the LORD. He is like a tree planted by water, that sends out its roots by the stream, and does not fear when heat comes, for its leaves remain green, and is not anxious in the year of drought, for it does not cease to bear fruit.
– Jer. 17:7-8
Are not two sparrows sold for a penny? And not one of them will fall to the ground apart from your Father. But even the hairs of your head are all numbered. Fear not, therefore; you are of more value than many sparrows. – Matt. 10:29-30
Come to me, all who labor and are heavy laden, and I will give you rest. Take my yoke upon you, and learn from me, for I am gentle and lowly in heart, and you will find rest for your souls. For my yoke is easy, and my burden is light. – Matt. 11:28-30
Who shall separate us from the love of Christ? Shall tribulation, or distress, or persecution, or famine, or nakedness, or danger, or sword? As it is written,

"For your sake we are being killed all the day long; we are regarded as sheep to be slaughtered."



No, in all these things we are more than conquerors through him who loved us. For I am sure that neither death nor life, nor angels nor rulers, nor things present nor things to come, nor powers, nor height nor depth, nor anything else in all creation, will be able to separate us from the love of God in Christ Jesus our Lord. – Rom. 8:35-39

…we do not have a high priest who is unable to sympathize with our weaknesses, but one who in every respect has been tempted as we are, yet without sin. Let us then with confidence draw near to the throne of grace, that we may receive mercy and find grace to help in time of need. – Heb. 4:15-16

Humble yourselves, therefore, under the mighty hand of God so that at the proper time he may exalt you, casting all your anxieties on him, because he cares for you. – 1 Pet. 5:6-7
Longer Passages
Psalm 23
1 The LORD is my shepherd; I shall not want.
2 He makes me lie down in green pastures.
He leads me beside still waters.
3 He restores my soul.
He leads me in paths of righteousness
for his name's sake.
4 Even though I walk through the valley of the shadow of death,
I will fear no evil,
for you are with me;
your rod and your staff,
they comfort me.
5 You prepare a table before me
in the presence of my enemies;
you anoint my head with oil;
my cup overflows.
6 Surely goodness and mercy shall follow me
all the days of my life,
and I shall dwell in the house of the LORD
forever.
Psalm 33:18-22
18 Behold, the eye of the LORD is on those who fear him,
on those who hope in his steadfast love,
19 that he may deliver their soul from death
and keep them alive in famine.
20 Our soul waits for the LORD;
he is our help and our shield.
21 For our heart is glad in him,
because we trust in his holy name.
22 Let your steadfast love, O LORD, be upon us,
even as we hope in you.
Isaiah 40:28-31
28 Have you not known? Have you not heard?
The LORD is the everlasting God,
the Creator of the ends of the earth.
He does not faint or grow weary;
his understanding is unsearchable.
29 He gives power to the faint,
and to him who has no might he increases strength.
30 Even youths shall faint and be weary,
and young men shall fall exhausted;
31 but they who wait for the LORD shall renew their strength;
they shall mount up with wings like eagles;
they shall run and not be weary;
they shall walk and not faint.
Isaiah 43:1-7
1 But now thus says the LORD,
he who created you, O Jacob,
he who formed you, O Israel:
"Fear not, for I have redeemed you;
I have called you by name, you are mine.
2 When you pass through the waters, I will be with you;
and through the rivers, they shall not overwhelm you;
when you walk through fire you shall not be burned,
and the flame shall not consume you.
3 For I am the LORD your God,
the Holy One of Israel, your Savior.
I give Egypt as your ransom,
Cush and Seba in exchange for you.
4 Because you are precious in my eyes,
and honored, and I love you,
I give men in return for you,
peoples in exchange for your life.
5 Fear not, for I am with you;
I will bring your offspring from the east,
and from the west I will gather you.
6 I will say to the north, Give up,
and to the south, Do not withhold;
bring my sons from afar
and my daughters from the end of the earth,
7 everyone who is called by my name,
whom I created for my glory,
whom I formed and made."
Matthew 6:24-34
24 "No one can serve two masters, for either he will hate the one and love the other, or he will be devoted to the one and despise the other. You cannot serve God and money.
25 "Therefore I tell you, do not be anxious about your life, what you will eat or what you will drink, nor about your body, what you will put on. Is not life more than food, and the body more than clothing? 26 Look at the birds of the air: they neither sow nor reap nor gather into barns, and yet your heavenly Father feeds them. Are you not of more value than they?27 And which of you by being anxious can add a single hour to his span of life? 28 And why are you anxious about clothing? Consider the lilies of the field, how they grow: they neither toil nor spin, 29 yet I tell you, even Solomon in all his glory was not arrayed like one of these. 30 But if God so clothes the grass of the field, which today is alive and tomorrow is thrown into the oven, will he not much more clothe you, O you of little faith? 31 Therefore do not be anxious, saying, 'What shall we eat?' or 'What shall we drink?' or 'What shall we wear?' 32 For the Gentiles seek after all these things, and your heavenly Father knows that you need them all. 33 But seek first the kingdom of God and his righteousness, and all these things will be added to you.
34 "Therefore do not be anxious about tomorrow, for tomorrow will be anxious for itself. Sufficient for the day is its own trouble.
Matthew 14:22-33
22 Immediately he made the disciples get into the boat and go before him to the other side, while he dismissed the crowds. 23 And after he had dismissed the crowds, he went up on the mountain by himself to pray. When evening came, he was there alone, 24 but the boat by this time was a long way from the land, beaten by the waves, for the wind was against them. 25 And in the fourth watch of the night he came to them, walking on the sea. 26 But when the disciples saw him walking on the sea, they were terrified, and said, "It is a ghost!" and they cried out in fear. 27 But immediately Jesus spoke to them, saying, "Take heart; it is I. Do not be afraid."
28 And Peter answered him, "Lord, if it is you, command me to come to you on the water." 29 He said, "Come." So Peter got out of the boat and walked on the water and came to Jesus. 30 But when he saw the wind, he was afraid, and beginning to sink he cried out, "Lord, save me." 31 Jesus immediately reached out his hand and took hold of him, saying to him, "O you of little faith, why did you doubt?" 32 And when they got into the boat, the wind ceased. 33 And those in the boat worshiped him, saying, "Truly you are the Son of God."
Philippians 4:5b-9
5b The Lord is at hand;6 do not be anxious about anything, but in everything by prayer and supplication with thanksgiving let your requests be made known to God. 7 And the peace of God, which surpasses all understanding, will guard your hearts and your minds in Christ Jesus.
8 Finally, brothers, whatever is true, whatever is honorable, whatever is just, whatever is pure, whatever is lovely, whatever is commendable, if there is any excellence, if there is anything worthy of praise, think about these things. 9 What you have learned and received and heard and seen in me—practice these things, and the God of peace will be with you.
The Call to Convictional Unity
In Philippians 2:2 Paul calls the church to both a convictional and affectional unity. The convictional unity he calls them to is described as being both "like-minded" (NIV) and "intent on one purpose" (CSB).
The church—a church like GBC—is called to be liked minded about the truths of the gospel and to be intent on the one purpose of advancing the gospel—making disciples of Jesus.
The question is, what are the truths of the gospel that we are to be like-minded about? It is the truths that comprise, what I call, The Big Story of The Gospel.
The Big Story of The Gospel
The Big Story of The Gospel is found in the 66 books that make up the Scriptures and it is about the Trinitarian God, the Holy Creator of the Universe, who created man (men & women) in His own image. The Big Story says that man sinfully rebelled against God, and now, because of their sin, their relationship with God is broken. It says that Jesus, the 2nd person of the Trinity—truly God and truly man, born of the virgin Mary—came to earth and lived a sinless life, was crucified for sins, was buried, and on the 3rd day he rose again in accordance with the Scriptures. It says that by grace through faith in what Jesus accomplished, rebellious people's sins are forgiven, they are declared righteous, and are reconciled to Holy God, now free to live as they ought—in ways pleasing to God. Finally, the Big Story of The Gospel declares that one day Jesus will return in victory, establishing his Forever Kingdom.
When the church is aligned in the essential truths of the gospel, both unity and differences can exist. When the gospel is kept above all, there really is a lot of room for differences on the "none essentials" or secondary truths.
3 Examples
There is room for us to have disagreement on the specifics of Jesus' return, so long as we affirm the bodily and victorious return of Jesus Christ.
There is room for us to disagree about whether the miraculous gifts have ceased or not, as long as we affirm that further revelation from God is prohibited; the canon—the 66 books—is closed.
There is room for us to disagree on which specific view of Creationism is right (Literal 6-Days, "Young Earth" or Gap Theory and Day-Age, "Old Earth"), as long as we affirm that the Trinitarian God created everything, and we deny god-less Darwinian Evolution.
Convictional Unity is Possible
Listen, we are not going to agree on every detail, and Paul is not suggesting that we need to be best friends with everyone, but he is commending that, between brothers and sisters who are united in Jesus together, there should be and can be a convictional unity, anchored in the truths of the gospel, with one another in the body of Christ. God is faithful and there is grace to press into convictional unity together.
---
This was adapted from the sermon Unifying The Body Through Humility.